7 Ways To Boost Your Home's Kerb Appeal Without Breaking The Bank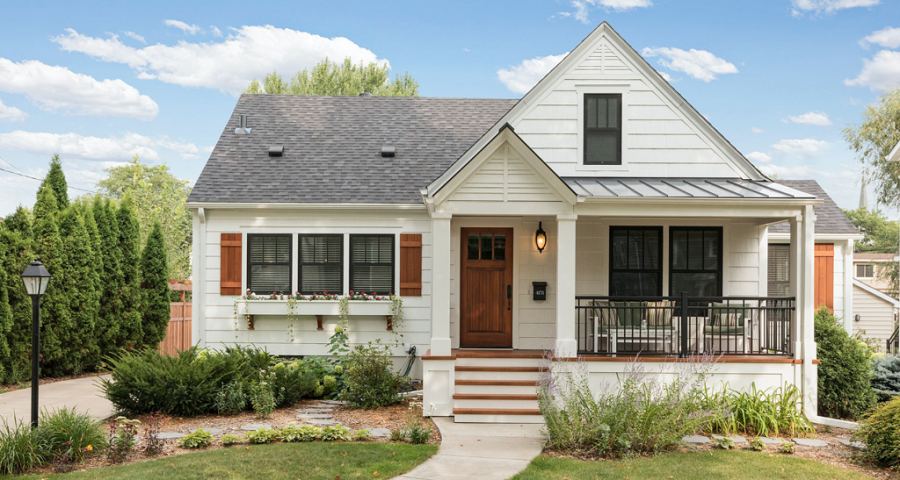 The fluctuations of the housing market mean that selling a property isn't always as easy as some homeowners might think. In addition to values and trends constantly changing, there is also the potential of competition, with certain properties outshining others on the market. To overcome such challenges and to see a property generate greater interest, homeowners should seek to improve their property's kerb appeal.
The concept of kerb appeal can conjure ideas of expensive renovation projects but this need not be the case. In fact, there are many ways in which a homeowner can improve their property's kerb appeal without breaking the bank.
Consider The Street
The first impression that a home makes to potential buyers begins not at the front door but at the end of the road. If a property is situated on a street that is littered with rubbish or overgrown with weeds, it can reflect poorly. As such, it is worthwhile, and within reason, for homeowners to head outside and clear up any clutter on their street and outside their home.
Fresh Paint
It generally only takes a few litres of paint to give the facade of a home an entirely fresh look. Even without changing the colour of a home, the addition of new paint can dramatically improve a property's appearance on the street, feeling more vibrant and eye-catching. If a homeowner is willing to change their colour, however, bold and bright colours are becoming more popular.
New Windows
Outside of the insulation and sound-proofing advantages of new windows, especially triple-glazed designs, the installation of new windows can boost a home's aesthetic. This is because both windows and doors hold considerable weight during property viewings, being a focal point for those passing by and entering a home.
Garden Outbuilding
Increasingly affordable and remarkably versatile, garden outbuildings, such as log cabins, are becoming very popular among residents. Their simple addition to a property not only expands potential living space but even has a positive influence on a property's value too.
Introduce Lighting
If the exterior of your home doesn't have any lighting, it can be a good idea to add some. Artificial lights can help to shift focus to certain areas of a property's facade while also increasing a sense of security, with automated lights being a popular request for new homeowners.
Tidy Plants
While gardens remain one of the most sought-after features of a home, they are a double-edged sword when it comes to value. This is because messy gardens, or those of complex designs, can suggest a notable degree of maintenance that can be a deterrent for those wanting a lock up and leave home. As such, it is in the interest of sellers to ensure their garden looks neat and tidy.
Contain Bins
Having bins is part of having a home. However, keeping such waste disposal assets visible beside a home is not ideal and can detract from a property's appearance. As such, homeowners should conceal their bins from view or even create a covered space for them to be contained.