What Are the Reliable Ceiling Ideas to Remodel a Basement?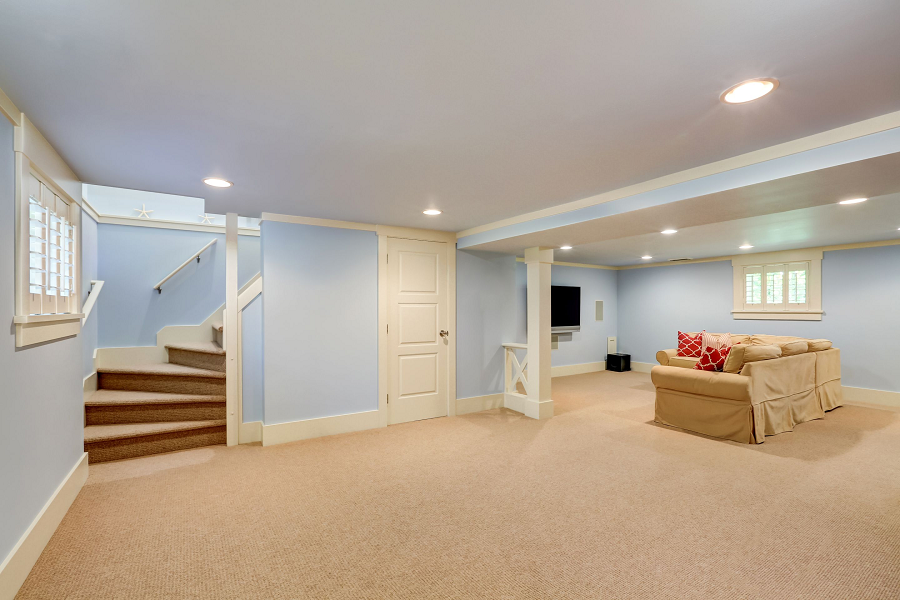 Basements are a great way to add value to your property. You are wasting big time if you are not appropriately using your basement. Your basement can work as an extra room, living room, a guest room, and many more. Basements are the expansion of your house when you want to use some more area. Many people ignore their basement because they think it requires a hefty amount of money for remodeling. Yes, it is true, but a refurnished basement will also increase your home value. You have to remodel your basement instead of making it a storage place for useless things.
The one notable thing that will require your extra attention is the ceiling. Know that basement is the less place in your home. So, you need to think about the selection of the roof before starting the remodeling. With the ceiling installation, you also need to think of the placement of false ceiling lights. The suggestion of ceilings will help you get the maximum height of your basement. Know that many ceiling ideas are appropriate for the basement. The materials and the selection of roofs are different for the basement than in the other areas.
You are on the right page if you want to know some latest ceiling ideas for your basement. Below is a guide that can help you choose from several options. You can read the below points to learn your options for the basement ceiling.
Wooden planks:
The first option for your basement ceiling is about going traditional. You have to use natural wooden planks to cover your ceiling area. It is better to use polished wooden planks to give an updated look. The wooden planks will give off a cozy vibe to your ceiling. You have to use thin and lightweight wooden planks for your basement ceiling. Using wooden planks will not let not take up any extra space in your basement. Wooden planks are one of the popular designs in home interiors. One other notable thing about this ceiling design is the material. The wood material is environment-friendly for your home.
Metal ceiling:
A metal ceiling is the best one when you want to install it in your basement. Having a low place can make you feel cramped. Metal ceiling will help you make your basement look spacious. Metal will help you reflect and bounce the light in the area. Illumination is your friend when you want to decorate a cramped space. Metal stripe will not take up any extra space. In addition to that, they will make your basement appear spacious. You can add color to your basement by painting the metal strips in vibrant tones.
Ceiling tiles:
Ceiling tile will add a contemporary touch to your basement area. Ceiling tiles are the best option when you want something trendy for your basement ceiling. Ceiling tiles are easy to install and do not need any extra decoration. You can get yourself patterned or simple ceiling tiles as per your requirement. Ceiling tiles will upgrade your basement in an ideal way. If you live in a humid area, ceiling tiles are a beneficial option. They will limit the growth of mold in your basement. They are good when you want to make your basement waterproof. Ceiling tiles are available in different thicknesses and shapes.